20th-century American tractors are incredible machines: large, powerful, and capable. Many still run today, working the earth from coast to coast as they cultivate food and preserve a way of life.
Yet, they are relics from a different era in our country's history.
Pop Art Vintage Tractors explores the author's relationship to tractors, their design and functionality, and their place in society today.
Scroll down to read the introduction and see sample illustrations.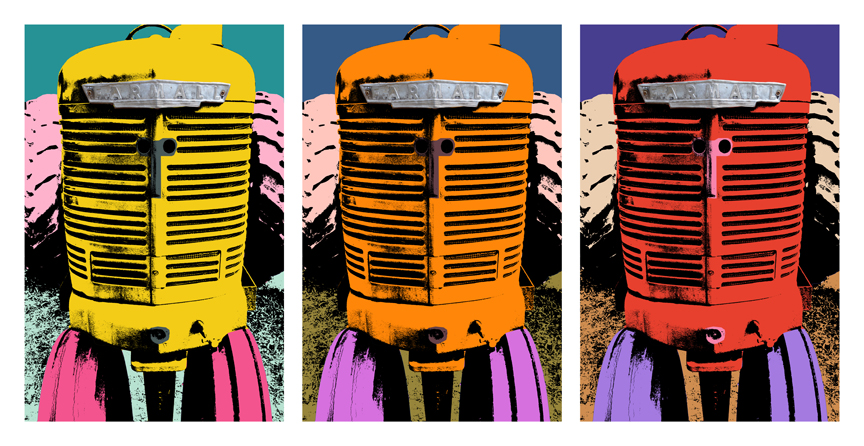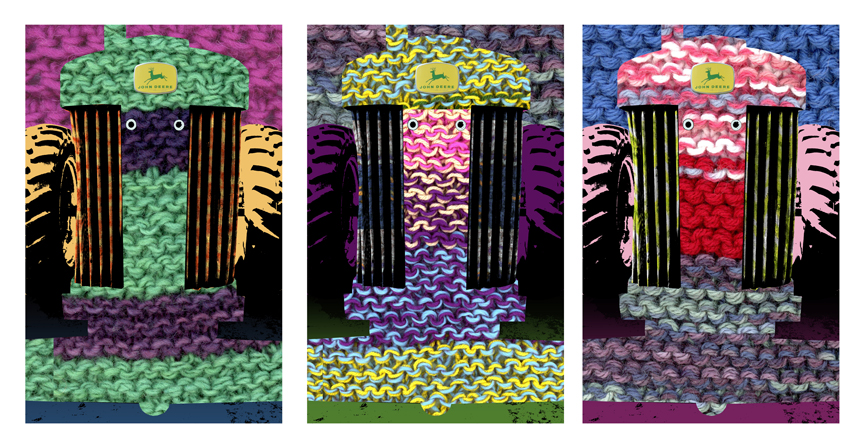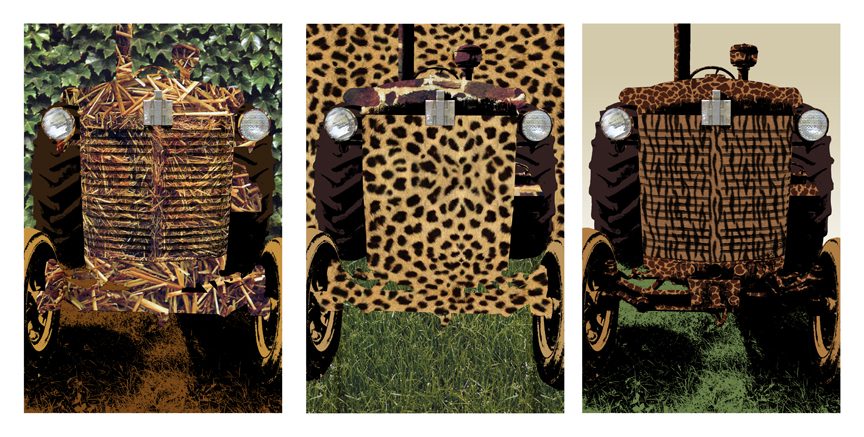 My obsession with tractors began in my mid-thirties. After moving to a farm and gaining access to my first machine—a John Deere 850—I've come to understand how essential tractors are to rural life. My pre-school-aged son's obsession with tractors, on the other hand, started early and shows no sign of slowing. He is instinctively drawn to them; his gaze locks and his feet shuffle forward in their presence, as though each machine radiates a force stronger than gravity. Beyond their steadfast utility, tractors possess a charm that borders on the mystical.
The hours I spend operating our tractor are curiously timeless, in a way that begins as labor but can end up feeling like a form of meditation. Because I only use the tractor for big jobs, I know when I fire it up that I'll be working until my next meal. Yet, once I start the project, time dissolves—devoid of specific memory and fluid with accomplishment. I also experience a blurring of my physical boundaries in these moments. With my focus trained on the tractor's leading edge, I am not conscious of the adjustments my hands and feet are making to the controls. In my mind, I move through space on the tractor's scale, occasionally even feeling graceful. Ever-present, the diesel engine's roar fills my ears, its vibrations resonating through my core.
It is remarkable that these complex machines were produced before the age of computers. As objects, these tractors may represent the final version of what skilled, analog fabrication and pure, mechanical functioning can achieve in their field. Standing alone, they are inspiring pieces of technology. Job-specific attachments, like combines and balers, add another layer of engineering marvels. And while designed as a whole to be effective for a variety of heavy uses, each of the engine's systems are displayed clearly in case they require servicing. By tracing your finger along a hydraulic line, you can follow the path of the entire system, from the fluid reservoir to the piston it engages and back again. Every part is massive and purposeful. And nowhere is there a black-box-style computer chip, coded with preferences that distance you from understanding how it works.
The industrial designers responsible for these vintage machines made some phenomenal aesthetic decisions, too. The tractors' charismatic front ends can resemble the face of a friend reading the climax of a science fiction novel, or a family member who permanently leans forward, as though braced against the weight of an eternal headwind. Their designs leave room for each tractor to reveal its individual history—as every ding, dent, and scratch complements its look with the quiet dignity of a retired boxer. To operate one these tractors, seated high above the ground and accompanied by the chorus of its functioning machinery, it's easy to channel some of the machine's character as your own…