Kyudo Workshops — Zen Archery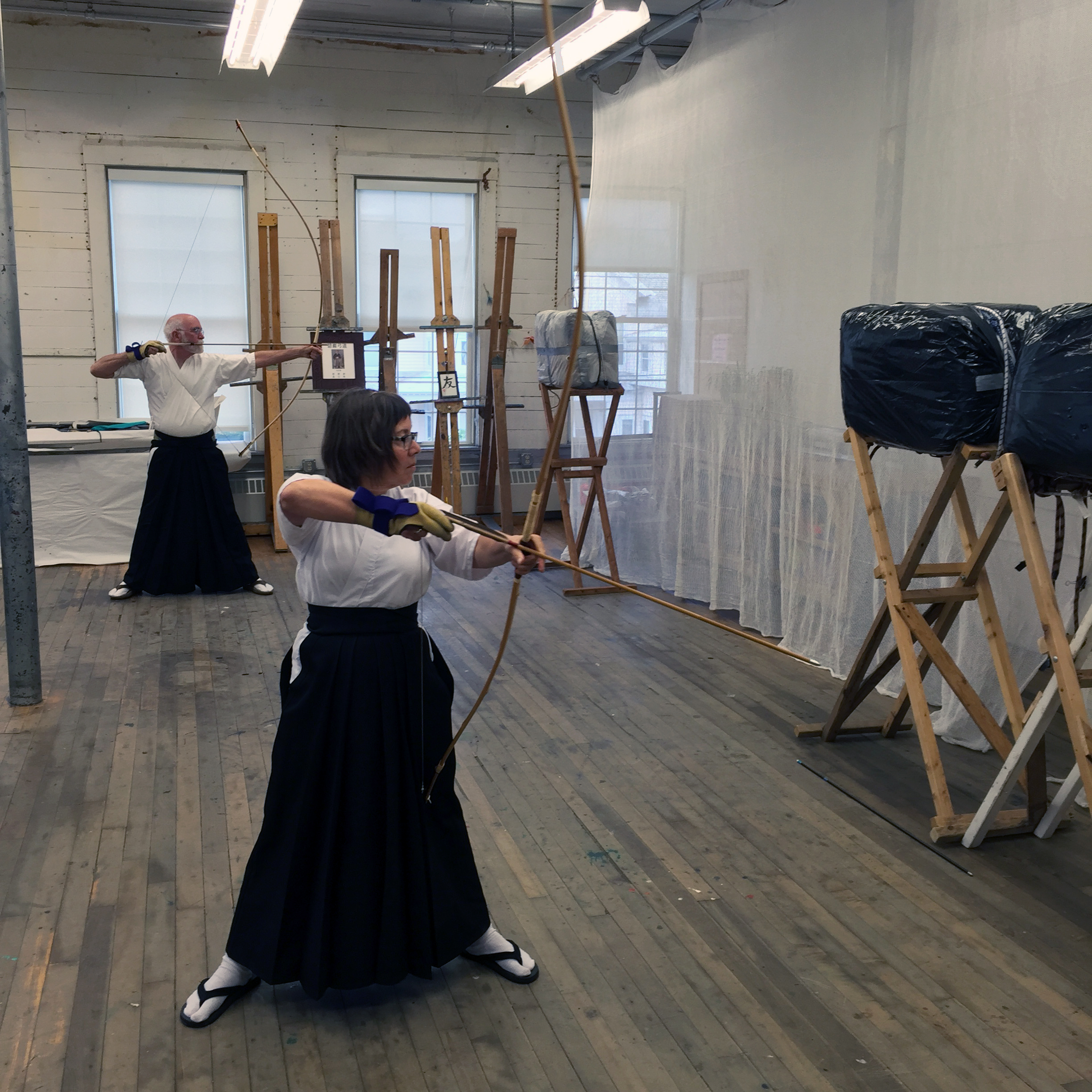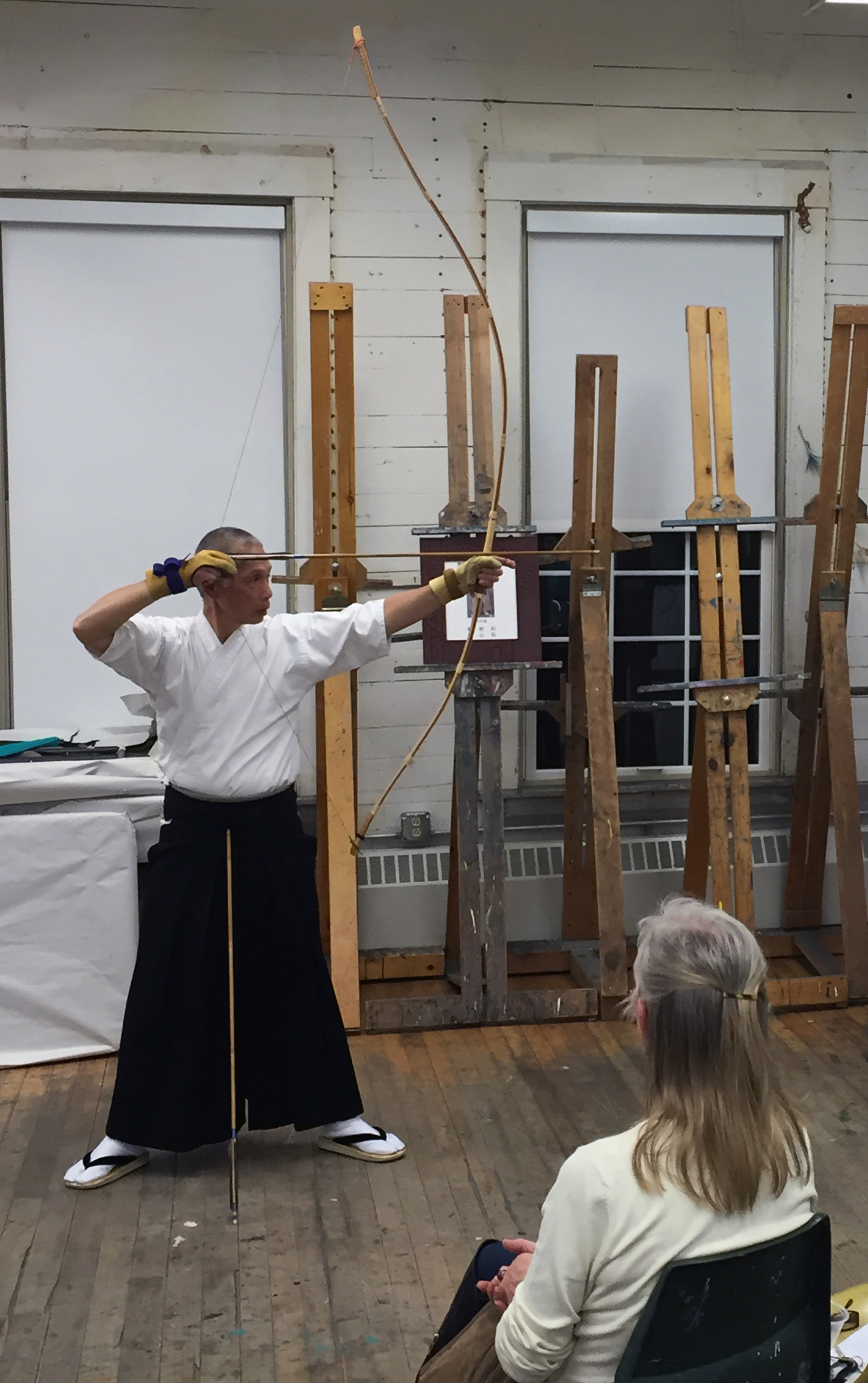 For many years, the second Saturday in October marked "First Shot," a weekend workshop on Kyudo led by Ray Chin.
Kyudo may be better known to many as Zen Archery.
Ray's Kyudo workshops at AVA Gallery and Art Center were annual fundraisers for the Aya Itagaki Scholarship Fund. Aya was an accomplished painter, calligrapher, black belt, and kyudo practitioner. Her memorial scholarship fund supports participants in art programs at AVA and karate programs at the Okinawan Karate Academy in Lebanon, NH.