200+ Decorated Pizza Boxes with Cantore's and Ziggy's Restaurants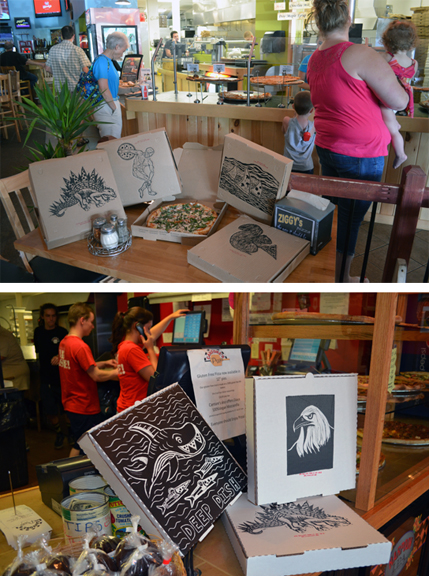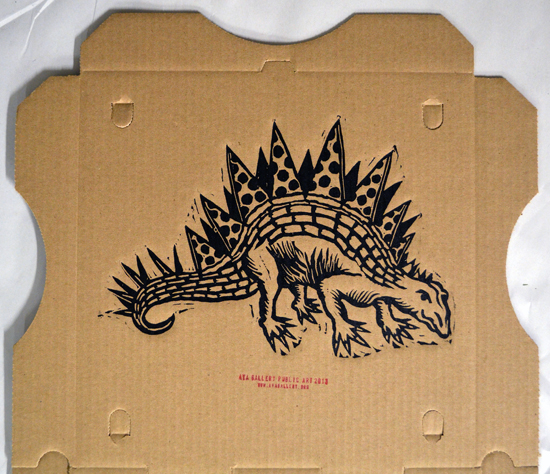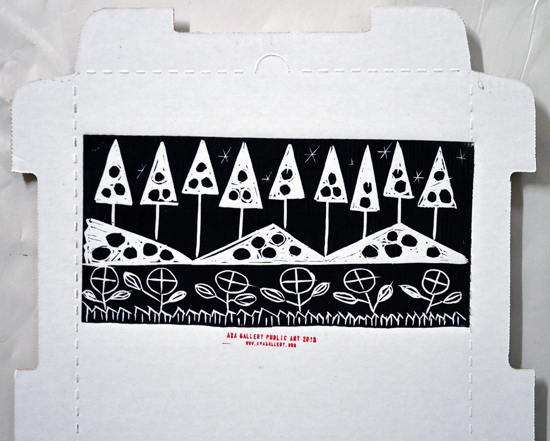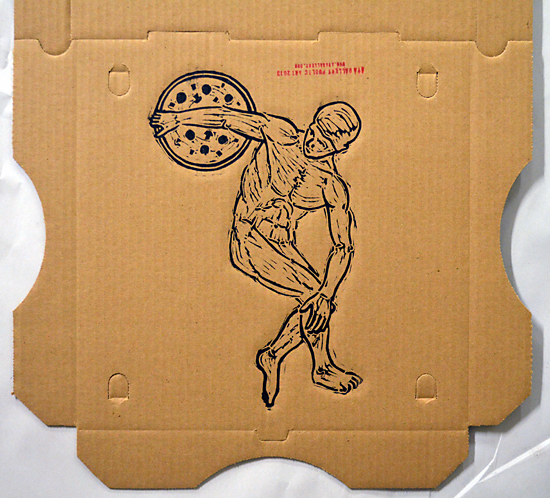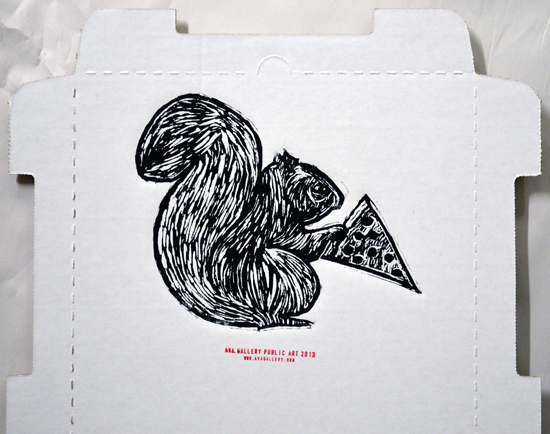 In 2013, an AVA Gallery and Art Center printmaking class partnered art students with two local pizza restaurants: Cantore's and Ziggy's, both in West Lebanon, NH, to create a print run of over 200 decorated pizza boxes.
Led by Joshua Yunger, participating artists had an amazing time developing their skills while making beautiful and inspired work.
At the conclusion of the class, students work together to print the run of donated pizza boxes, which were then returned to the restaurants. Cantore's and Ziggy's delivered people's pies in them — bringing the hand-printed works directly into people's homes as a gift of free art.