Hands on Pianos with the Hopkins Center at Dartmouth College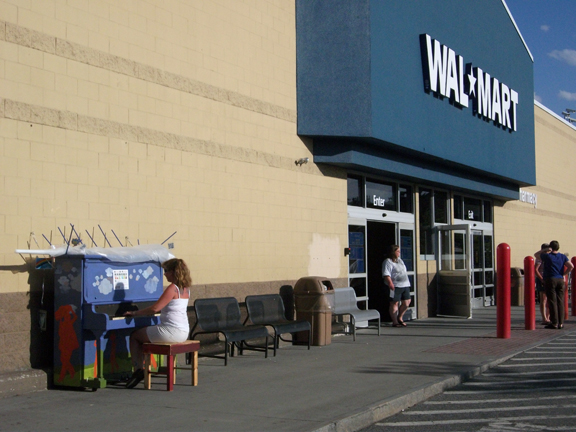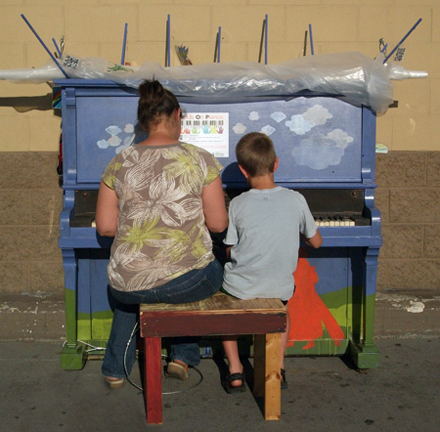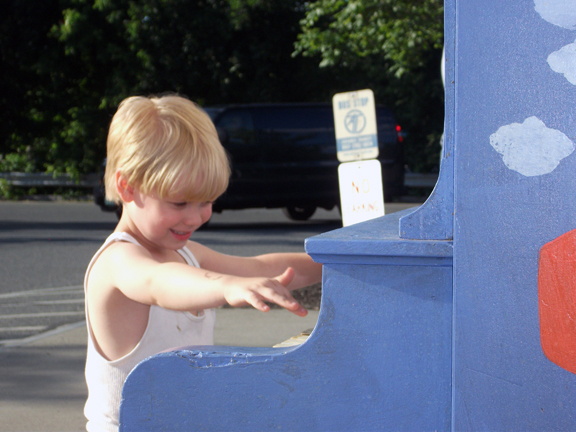 Hands on Pianos was a Hopkins Center project celebrating their 50th anniversary at Dartmouth College. For the piece, 50 pianos were made available to the public throughout the Upper Valley for the month of July 2012. Of these, 43 were individually decorated by artists and community groups. Stephanie Pacheco and Erin Jenkins Smith championed the project for the Hop and did an amazing job.
AVA Gallery and Art Center was a supporting partner in the enterprise, and Adam contributed as an advocate and coordinator towards the project as a whole, and as part of a team that decorated one of the 50 pianos.
Working in collaboration with Julie Püttgen and a group of AVA tweens and teens, Procession was sited outside the West Lebanon, NH WalMart.
Hands on Pianos was an amazing project and brought joy to people throughout the Upper Valley.