1200 Hand-Decorated Hot Coffee Cup Sleeves for the Community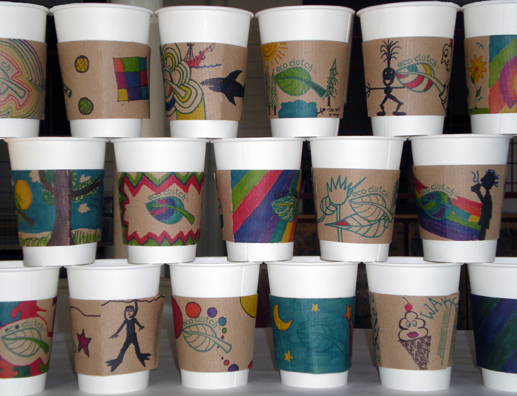 In October 2009, participants in a variety of programs at AVA Gallery and Art Center hand-decorated 1200 hot cup sleeves using drawing, painting, and printmaking techniques.
The playful sleeves were then gifted to local business partner Jake's Coffee Company. Jake's put them into practive, giving them to customers with their drink orders.
Over 100 artists, from diverse backgrounds, ages (5-adult), and skill levels, brightened the lives of 1200 unexpecting customers in this playful and free social practice piece.