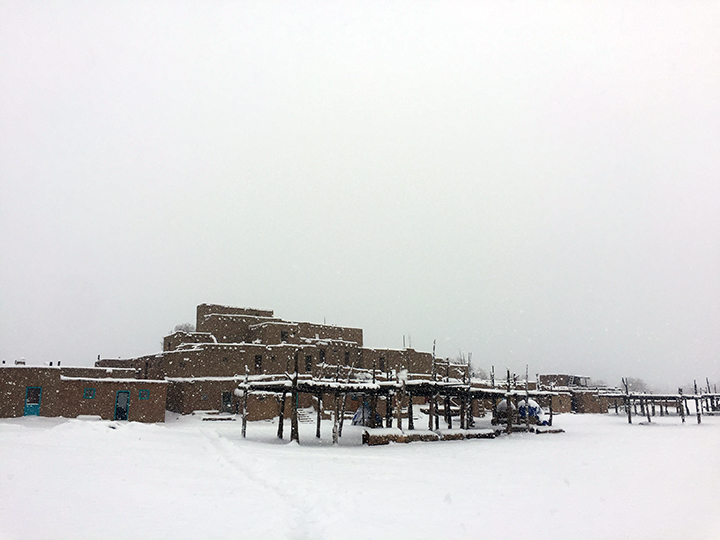 Taos, New Mexico holds a special place in my heart. The landscape is mind-boggling. The history is complex, multi-cultural, troubling, caring, and rich in lessons for us all. The people are amazing.
I love, love, love it there.
So I thought to share this photo taken on a quiet snowy morning on the Taos Pueblo. To remind me of this place I love.