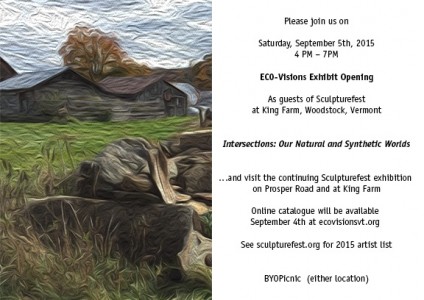 I'm happy to be part of the 2015 ECO-Visions exhibition at King Farm in Woodstock, VT. Come see the show!
The Opening Reception will be on Saturday, September 5, 4-7pm.
Bring a picnic (and some wine) to this family-friendly event—and be certain to walk to Sculpturefest, where my work will also be installed.
(More to come about Sculpturefest 2015 soon…)
*