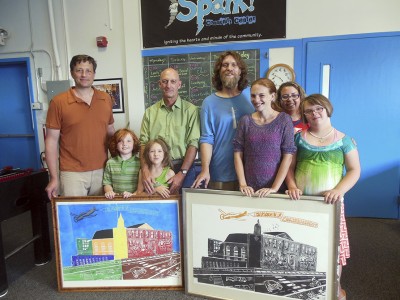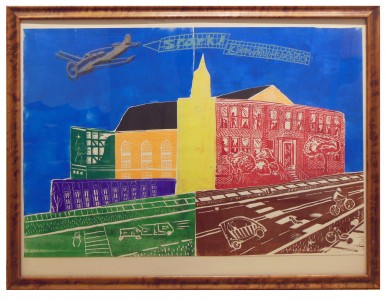 It was a treat to help coordinate another of AVA Gallery and Art Center's partnership projects, this time in partnership with the Spark! Community Center.  Spark!'s mission reads:
http://avagallery.org/
Participants in AVA's Spring 2015 Linocut and a Public Art Project with Josh Yunger collaboratively created two 24″ x 26″ prints of the Spark! Community Center's building, both of which were donated to Spark! for their community to enjoy.
This project was particularly fun to make happen, as in my role at AVA, I have the opportunity to work with many adults with special needs through our Art Lab program.