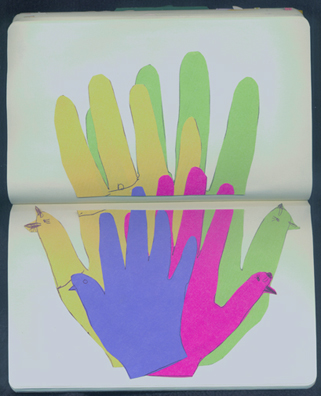 Click here to visit the Art House Co-op digital archive to see the entire sketchbook that three generations of my family made together and which is touring the country as part of the Art House Co-op's ongoing Sketchbook Project 2011 series.
The collage materials for this project came from greeting cards that were being purged from a local store as they refreshed their inventory.
Though this is not a project that I coordinated — it is a project in which I enjoyed participating!