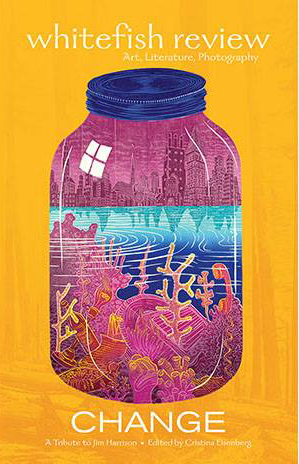 I'm delighted to share that Whitefish Review #19 — CHANGE, edited by Cristina Eisenberg, is now out!
This issue features one of the final interviews that Jim Harrison gave, a selection of prominent thinkers writing about his literary legacy, as well as original art, fiction, non-fiction, photography, and poetry from an international collection 40 artists and writers!
Please click her to buy your copy.
*