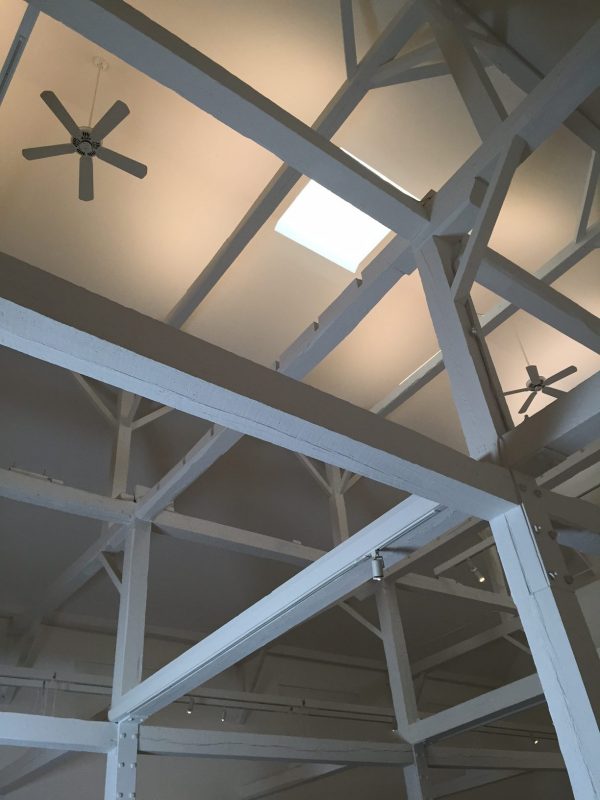 Between working hard on my 9th book and laboring dawn and dusk to get this year's garden in the ground, I will likely slow down on posting artwork for a few weeks.
That stated, I recently had the good fortune to visit the Hall Art Foundation in Reading, VT.
The above image was taken in one of their gallery-refinished interiors of one of their traditional New England barns. It's a very interesting site—old, rural architecture on the outside; international art-space white on the inside. Seeing the exposed beams completely whited-out was a curious experience. Of course, the art on display was really nice, too.
*