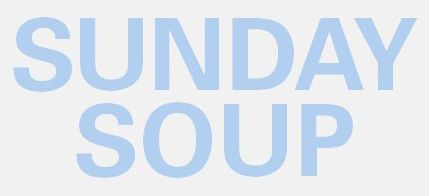 I'm looking forward to spending more time with Randall Szott in the coming weeks and months. He proposed starting a quarterly Sunday Soup program at AVA Gallery and Art Center, and I can't wait to be part of the process..
Sunday Soup is a community-based food and arts granting experience.
The first gathering is scheduled for Sunday, May 1 at 3pm, at AVA.
Here's how Sunday Soup was described in the April 28, 2016 Valley News: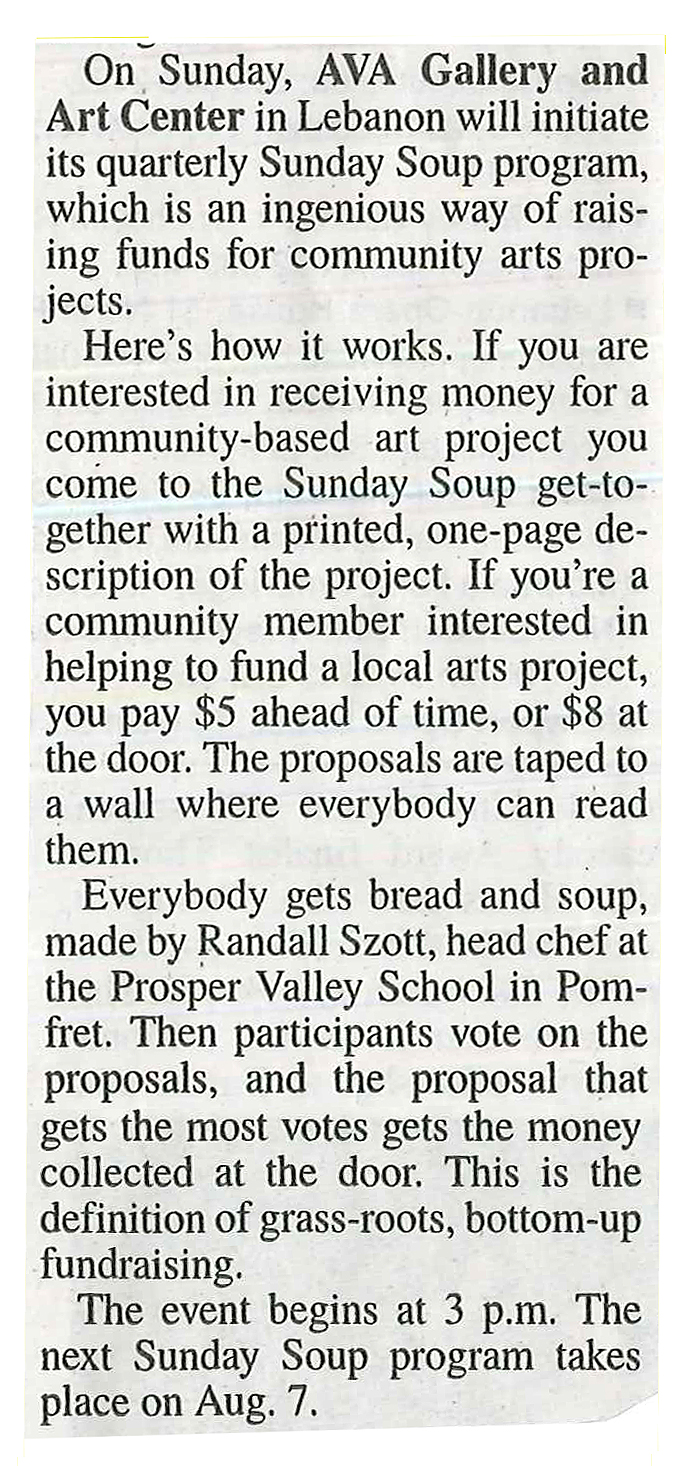 Please click here for complete details.
*