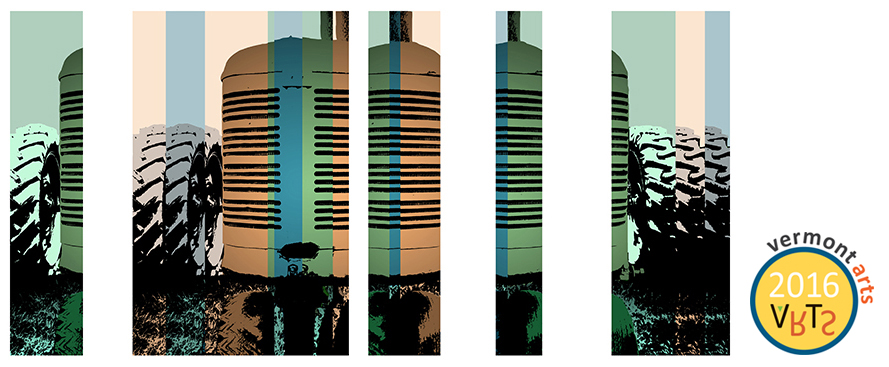 An Organic Palette, my exhibition at Vermont Law School's Center for Agriculture and Food Systems, opens on Friday, 1/22/16. Please join us if you're able. I'll be displaying prints from three of my books Pop Art Vintage Tractors, An Organic Palette, and Cookbook 2314—providing an imaginative snapshot into  the past, present, and future of food production.
I'll be giving an artist talk at 4pm in Oakes Hall, room 110. I have not publicly spoken about these books before, so it should be fun!
The opening reception is at 5pm in Oakes Hall.
164 Chelsea Street, South Royalton, Vermont
An Organic Palette is curated by Laura Di Piazza.
An Organic Palette has been selected to be part of the Vermont Arts Council's Vermont Arts 2016 program.
*