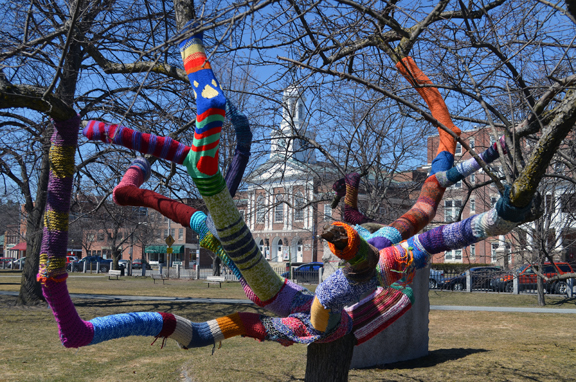 In April 2013, I had the tremendous pleasure of both coordinating and knitting for an AVA Gallery and Art Center yarnbomb of one of the crab apple trees on the east side of Lebanon, NH's Colburn Park—that's city hall in the background.
A total of 20 knitters combined forces to make this popular install happen.  Thanks to all!!!
The experience was written about beautifully by Liz Sauchelli, in her April 8, 2013 Valley News article: Stitching a Community.
As I find more time in the coming weeks, I'll add more images here.
*