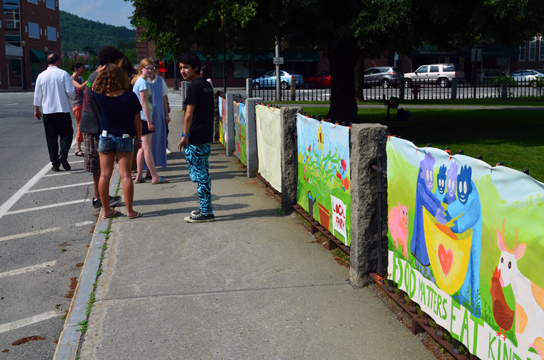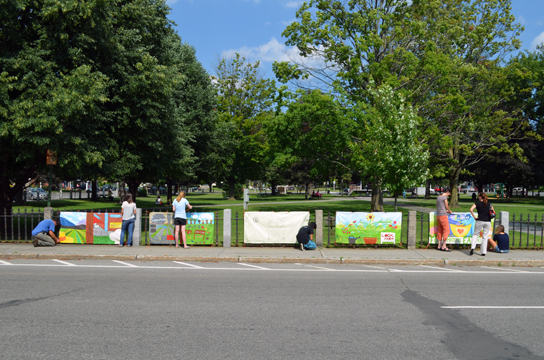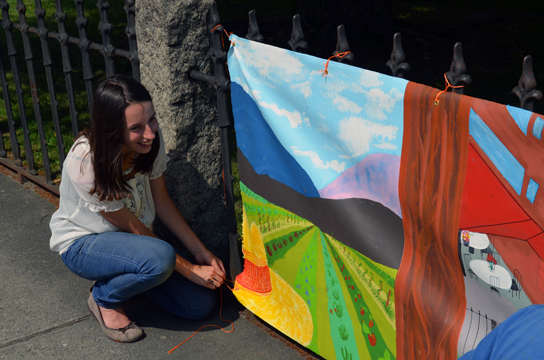 It was a treat to help coordinate and support AVA Gallery and Art Center's 2013 Teen Food and Art Mural project, lead by Julie Püttgen.
The 3′ x 45′  paintings will be installed on the east fence of Lebanon's Colburn Park through late August 2013.
Special thanks go to Cedar Circle Farm in Thetford, VT, where participants spent one day learning about organic farming, and to the City of Lebanon!